Financing Fertility Treatment: Advice & Resources
The expense of fertility treatment and lack of insurance coverage are a primary reason why people often delay initiating treatment or give up on their journey. It is important to embark on your treatment journey mentally prepared and armed with support and necessary resources and know-how. Here are some tips and links to resources:

MY ADVICE:
Ask detailed questions up front and demand full transparency about the price of treatments planned for the immediate term (and maybe distant future ie. using frozen eggs to conceive, long-term storage fees etc.).
Be aware of what parts of treatment your insurance will and won't cover. Sometimes the clinic will take your insurance, but the lab has its own separate billing system. If doing PGT, the embryo biopsy samples are often sent out to an external lab that will collect a separate payment. Ask about all of these possible costs ahead of time.
If your insurance plan offers partial coverage, work with a helpful billing person to help you strategize how to use your coverage. For example, you may want to pay out of pocket for medications to save insurance coverage for lab procedures/treatments, which might be more expensive out of pocket.
Do not be afraid to advocate for yourself and demand full transparency.
Check out possible grants (see below in 'Helpful Links') and inquire about payment plans at your clinic.
Your clinic may have a lower 'self-pay' cost versus the cost charged to insurance company when treatments are covered – ask about this.
Crowdfunding is gaining popularity as a way to ask for financial help from friends/family.
HELPFUL LINKS:

Resolve is a patient advocacy organization with links to treatment grants: https://resolve.org/what-are-my-options/making-infertility-affordable/infertility-treatment-grants-scholarships/

Fertility Within Reach: https://www.fertilitywithinreach.org/financial-assitance/grant-assitance/

Fertility IQ has an extensive listing of grants and resources: https://www.fertilityiq.com/topics/fertilityiq-data-and-notes/free-ivf-grants-and-charities

Co-fertility has a great "Find a grant" tool: https://cofertility.com/research/find-a-grant/
BabyQuest Foundation is a non-profit that provides grants: https://babyquestfoundation.org/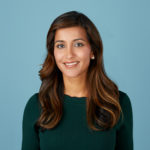 My name is Lucky Sekhon and I'm a double board-certified OBGYN, and Reproductive Endocrinologist & infertility specialist practicing at RMA of New York. My mission is to empower women with practical and scientifically accurate information to make the right fertility decisions for themselves.
Follow me on Instagram to keep up to date with my fertility related posts and content.