COVID-19 VACCINATION IN PREGNANCY: WHAT YOU NEED TO KNOW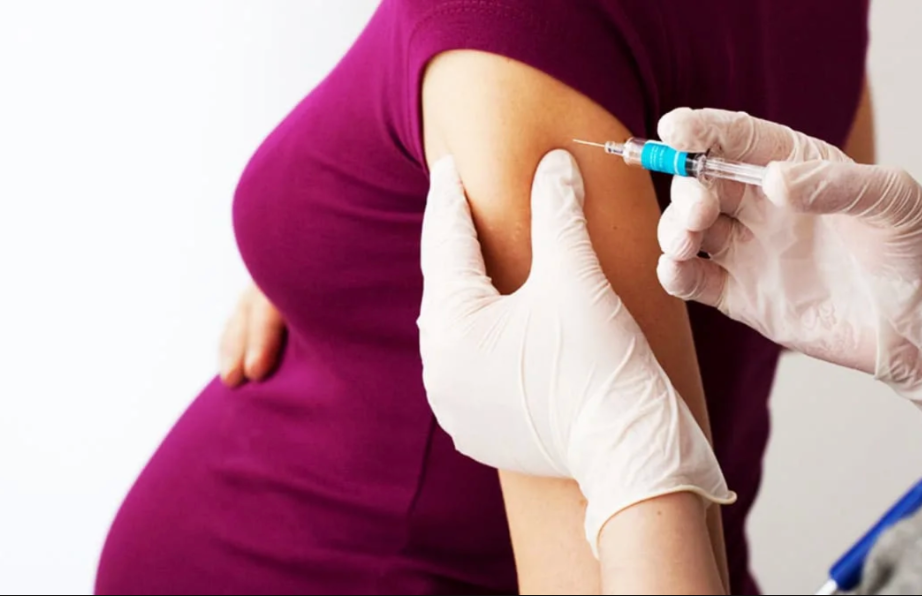 As a NYC fertility doctor who has many patients who are healthcare workers themselves, one of the most hotly debated topics has been whether it is safe to get vaccinated against COVID-19 prior to conceiving, while pregnant, and while breastfeeding. Many pregnant healthcare workers have felt pressured to make a quick decision on whether to be vaccinated in the short time between the emergency FDA approval of the Pfizer and Moderna vaccines and being contacted by their hospital to schedule their vaccination.
The difficulty of the decision lies in the fact that there is no human safety data regarding the COVID-19 vaccine in pregnancy as the currently available vaccines have not been tested in pregnant women. Accepting a vaccine in pregnancy without safety data from human trials is a hard pill to swallow, especially for those who work in healthcare and are mentally programmed to make evidence based decisions.
Luckily, some expert guidance has emerged from major women's health organizations (the American College of Obstetrics and Gynecology, Society of Maternal Fetal Medicine, and most recently the American Society for Reproductive Medicine) who have a unified message that the vaccine should not be withheld from those who are pregnant and meet criteria for vaccination based on being part of a prioritized group (ie. healthcare workers, nursing home workers/residents).
The individualized decision of whether to get vaccinated must be based on the weighing the risks of COVID-19 in pregnancy vs. potential negative effects of the vaccine to both maternal and fetal health.
Risks of COVID-19 in pregnancy
As we approach the 1 year mark from the start of the pandemic, the risk factors for severe COVID-19 infection are beginning to crystallize. Despite initial reports from major NYC hospitals suggesting pregnant and non-pregnant patients infected with COVID-19 had similar outcomes, national, large-scale data is beginning to paint a different picture. While the absolute risk of severe disease tends to be low in pregnant women, owing to their typical young age and good health, it is clear that pregnancy increases the odds of ICU admission, need for mechanical ventilation and death. These risks appear to be compounded when pregnant women have health problems, such as obesity and diabetes, and by race (with Black and Hispanic women being at highest risk of serious disease).
Risks of the COVID-19 vaccine in pregnancy: What we know so far
The COVID-19 vaccine is a mRNA vaccine – meaning it works by introducing a small piece of the virus' genetic code to guide the body to make the viral protein and then subsequently form antibodies targeted against future SARS-coV2 exposure. It is NOT a live virus. Live viruses are not administered in pregnancy, since a pregnant individuals immune system function tends to be suppressed and may make them susceptible to a full-blown infection. Based on the COVID-19 vaccine's mechanism of action and the safety and efficacy in the trials to date, experts feel it is very likely that the safety and efficacy of the vaccine will be similar in pregnant and non-pregnant patients. Human data will be available soon, as pregnant women choose to take the vaccine and report for follow up on the health of their pregnancy and future child. In the meantime, there are reassuring animal studies. The Moderna vaccine was tested on rats prior to mating and during pregnancy and there were no adverse effects on fertility, fetal development, and health of their offspring. There were also some patients in the initial human trials who inadvertently conceived – their health and the health of their pregnancies will continue to be followed, but for now have not raised any red flags.
Vaccination while trying to conceive:
The COVID-19 vaccine is NOT associated with infertility and there is no need to wait for a specific interval of time between getting vaccinated and conceiving.
See my blogpost "MYTH DEBUNKED: COVID-19 VACCINE AND INFERTILITY" for more details.
Vaccination in pregnancy:
Vaccine reactions: If you develop a fever, treat it. It is safe to take Tylenol in pregnancy.
You can use either vaccine currently available (Pfizer or Moderna); use the same type of vaccine for the 2-dose series.
Do not take the vaccine within 14 days of another vaccine (such as Tdap or influenza). An exception to this rule is Anti-D Immunoglobulin (or Rhogam) injection which is routinely given to pregnant women with a 'negative' bloodtype– this can be taken whenever and will not interfere with the immune response to the COVID-19 vaccine.
Vaccination while breastfeeding/lactating:
Despite the fact that lactating women were not included in the initial vaccine trials, it is recommended that this should not factor into the decision of whether to offer the vaccine. Women who receive the vaccine do NOT need to stop breastfeeding. The vaccine ingredients are not thought to enter breast milk and any theoretical concerns are outweighed by the potential benefits of the receiving the vaccine.
Whether to take the vaccine while pregnancy or breastfeeding is a PERSONAL decision. For those who can work from home, isolate, and take every precaution to minimize exposure- they may decide to forego the vaccine or defer it until more human data becomes available to reassure them. Pregnant women who choose to defer or forego vaccination altogether should continue, just like everyone else, to mask, handwash, and socially isolate to minimize the risk of getting sick. For pregnant women at high risk due to working in a high exposure environment or given an underlying medical condition, the risks of contracting COVID-19 most likely far outweigh any adverse impact or theoretical risks of the vaccine. Women should be supported in whatever decision they choose. Those who decide to get vaccinated in pregnancy should participate in ongoing follow up with the CDC using their smartphone-based tool to track adverse effects and outcomes. Physicians are being asked to report any adverse events to the CDC and FDA's Vaccine Adverse Event Reporting System. My personal viewpoint as a physician that experienced being pregnant during the pandemic and has reviewed the currently available data, is that I would want to be vaccinated in pregnancy as soon as possible. I wish the vaccine was available while I was pregnant – it would have allowed me to do my job with less anxiety about getting sick or having pregnancy complications such as delivering prematurely. Instead, I took drastic measures to minimize risks such as converting to telemedicine only for most of my third trimester – a luxury many of our healthcare heroes on the front lines do not have. I am currently breastfeeding my 4 month old child and plan to continue to do so, even after receiving the vaccine. If anything, I am hopeful that some of the antibodies I develop in response to the vaccine might be passed to my baby and confer some level of protection to her.
Sources:
https://www.cdc.gov/vaccines/covid-19/index.html
https://www.asrm.org/globalassets/asrm/asrm-content/news-and-publications/covid-19/covidtaskforceupdate11.pdf
https://www.acog.org/clinical/clinical-guidance/practice-advisory/articles/2020/12/vaccinating-pregnant-and-lactating-patients-against-covid-19
https://s3.amazonaws.com/cdn.smfm.org/media/2591/SMFM_Vaccine_Statement_12-1-20_(final).pdf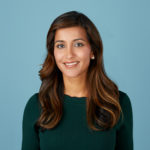 My name is Lucky Sekhon and I'm a double board-certified OBGYN, and Reproductive Endocrinologist & infertility specialist practicing at RMA of New York. My mission is to empower women with practical and scientifically accurate information to make the right fertility decisions for themselves.
Follow me on Instagram to keep up to date with my fertility related posts and content.